What is Geosynthetics? In the present day's Geosynthetics is a very centennial construction material in the Civil engineering Infrastructure project.
'Geosynthetics' has two-part, one is 'Geo', Geo refers to an end-user associated with improving the performance of civil engineering works involving soil, rock, ground and the other 'synthetics' refers to that, the materials are made from human-made products.

In another term, Geo-synthetics are synthetic products, where at least one of the components is made from a synthetic or natural polymer, in the form of a sheet, a strip or a 3 D structure, non-woven, knitted, or woven which is used in direct contact with rock, soil, sand or other materials in civil engineering and geotechnical applications.
These include: –
Planar structures—
1. Geomembranes,
2. Geotextiles,
3. Geosynthetic barriers,
4. Geonets,
5. Geogrids,
6. Geostrip,
7. Geospacers and
8. Geomats, etc.
and
Three-dimensional structures–
1. Geocells,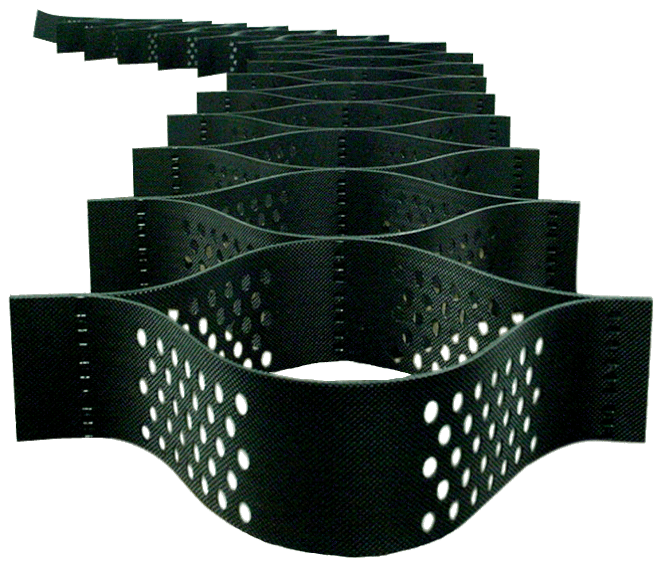 2. Geofoams,
3. Gabions and
4. Concrete filled mattresses.
What is Geosynthetics?
The raw material for manufacturing geosynthetics is generally synthetic polymers, derived from the crude petroleum oils, also materials such as rubber, fiberglass, and bitumen are sometimes used for manufacturing geosynthetics. The most used geosynthetics polymers are Polypropylene (PP) and Polyester (PET). Polypropylene is the most usable raw material.
Geosynthetics Market by Geographical Segmentation and Growth Predictions till 2027
A Recent report titled "Geosynthetics Market" delivering key insights and providing a competitive advantage to clients through a detailed report. An exclusive data offered in this report is collected by The Insight Partner's dedicated research and analysis team consist of experienced professionals with advanced statistical expertise and offer various customization options in the existing study.
The global geosynthetics market is segmented on the basis of material, type, function, and application. By material, the market is segmented as polypropylene, polyethylene, polyester, PVC, and others. Based on type, the market is segmented as geotextile, geo-membrane, geo-composite, geo-synthetic liner, and others. On the basis of the function, the market is segmented as separation, drainage, filtration, reinforcement, and moisture barrier. The market, on the basis of the application, is classified as construction, transportation, environmental, and others.
The reports cover key developments in the Geosynthetics market as organic and inorganic growth strategies. The market payers from Geosynthetics market are anticipated to lucrative growth opportunities in the future with the rising demand for Geosynthetics in the global market.